First, we have sent an email to all recent joiners of FofTFC with log in details. please let us know if you have not received an email and think you should have.
Today at Duxford:
If you looked in the hangar from a tall ladder like this you may have felt nothing was going on.


But if you looked a bit closer you would have seen the space where the Americans had taken the P-47 to bits (they had completed their Sunday chores by 10:00 and were off to find a good honest English fry up for breakfast).
You would then have spied the progress on the Corsair engine rebuild: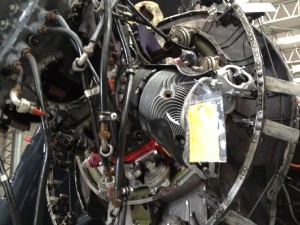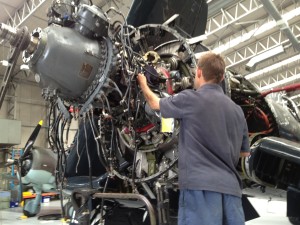 Elsewhere the Hellcat was receiving some much deserved spit and polish: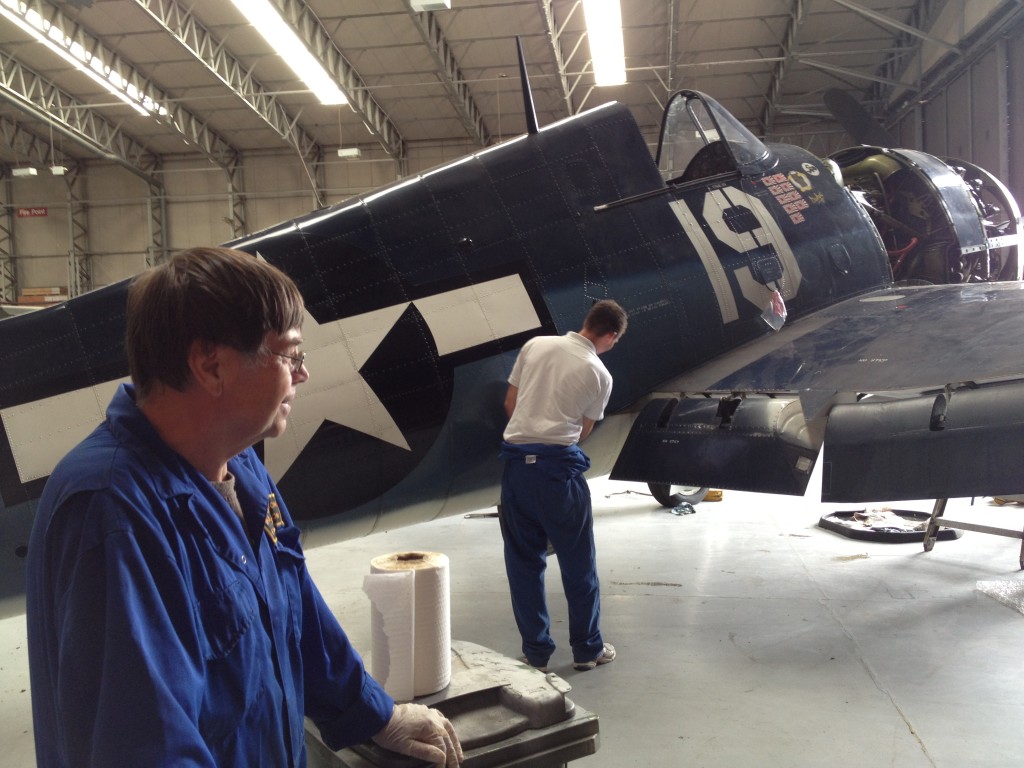 and finally of note the P40-F has propellor removed to investigate an oil leak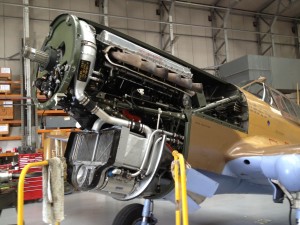 If you have a look on Flying Machines  TV  you tube  pages you will see they have  done a great trailer  for the  upcoming  Legends 2013   DVD.