Morning,
Here are a few images from today.
The Bremont Horsemen flew their superb routine twice today, once in P-51D Mustangs and then in F-86 Sabres to close the show. (That is  the  last time  you are  sneaking jet  pictures into the  diary – Ed)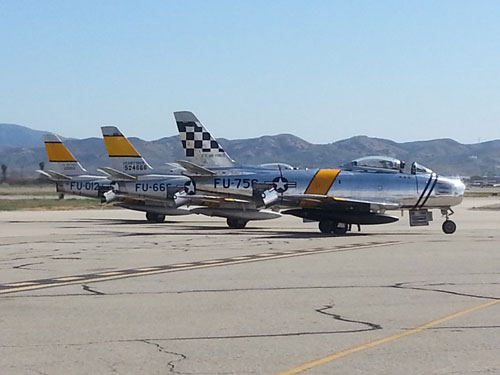 An image of me in front of an old friend, and before you ask the pink T-shirt is the mandatory uniform for the Hot-Ramp crew.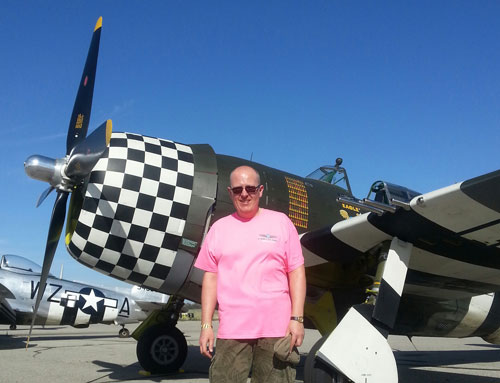 A view of the Air Museum's own P-47G showing off the new colours she is wearing for the show.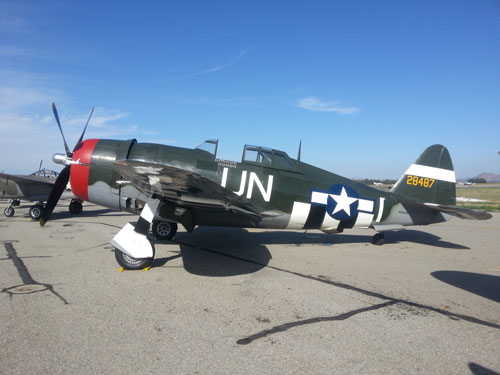 Another of the Air Museum collection is the Douglas SBD Dauntless, which is apparently the only example flying in the world.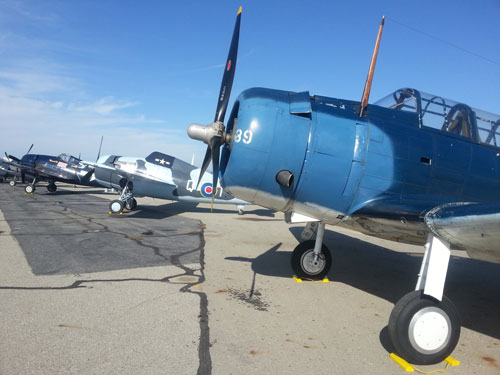 And now something I have never seen before – a Mitsubishi Zero, with this example from the Commemorative Air Force.
Keeping with the Japanese theme, along the flightline was a replica Val dive-bomber based on a BT-13 trainer aircraft which actually featured in the movie 'Tora Tora Tora'.
But the biggest surprise of the show so far was seeing Jane from TFC who was over for the show with both Rob Gauld-Galliers, the owner of the Neiuport 17 replica from the Great War team and Frédéric Akary the owner of P-51D 'Moonbeam McShine' which appeared at Legends last year.
See  you at  Flying Legends
JBS