Well 70 years ago this week our Corsair rolled off the production line in Goodyear Aircraft Corporation's factory in Akron, and was accepted by the US Navy shortly after.  We will be putting up and old article detailing the scheme she currently wears for Friends. Here she is basking in the sun earlier today: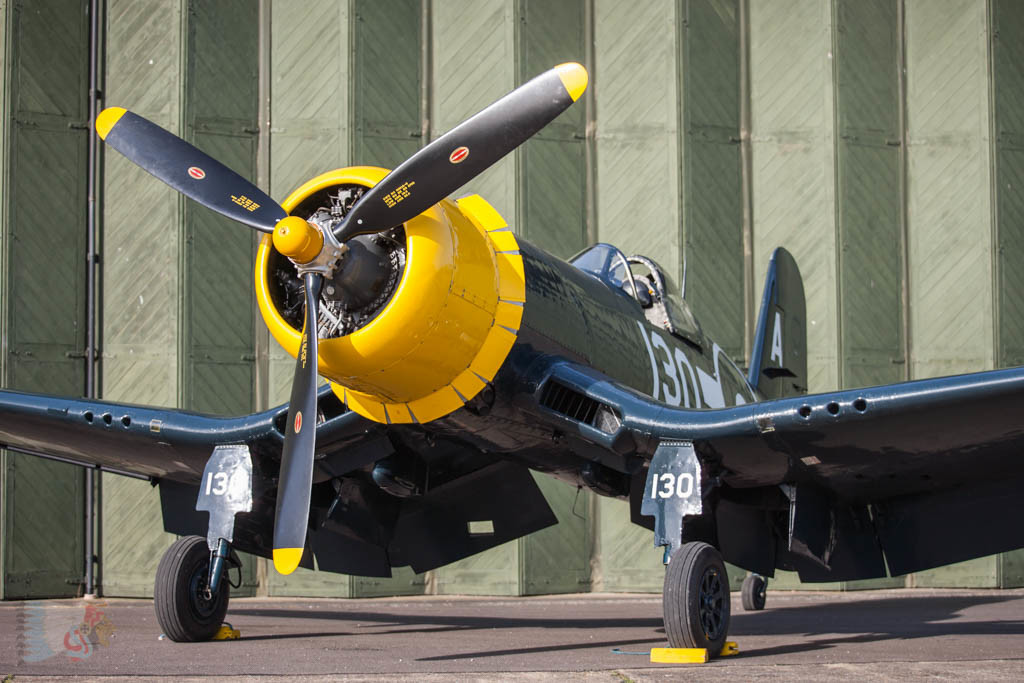 Here is a photo of it in a previous scheme: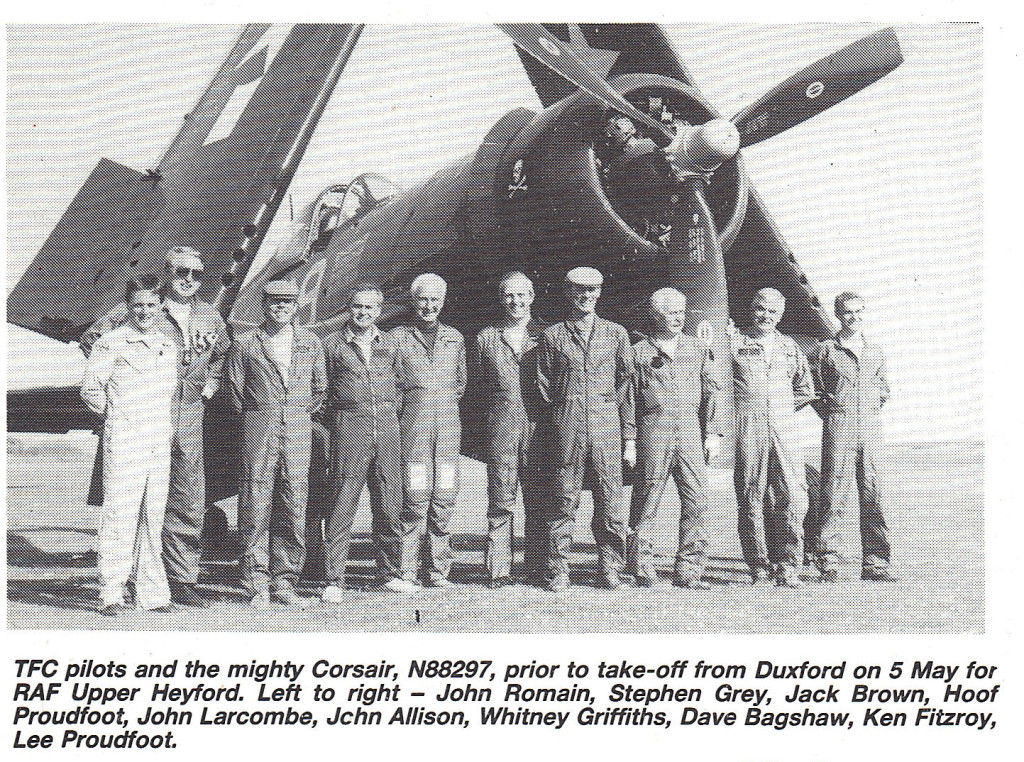 And with some cake this morning: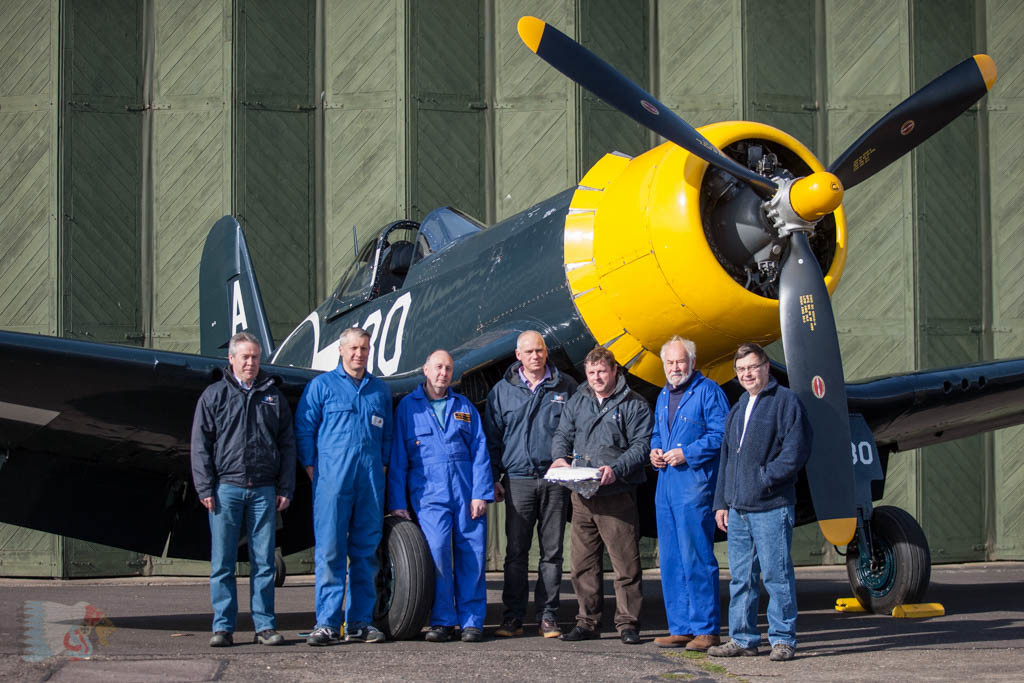 This months desktop celebrates the corsair with a striking image of it taxiing back in from Shoreham last year, be sure to download it!
You can read more about the history of our Corsair on it's profile page: http://fighter-collection.com/cft/goodyear-corsair-fg-1d-g-fgid/