What a  great day, if you look on the various  forums  I am sure they are  filling up with  photos of the action from today.
A few  housekeeping notes for you:
The FofTFC guys will have a stall in   hangar 2 on Friday.  Your  chance to join FofTFC and get that  priority access to the  Flightline Walk and entry to the FofTFC  marquee (see below) over the  weekend.  Also a  chance to  get the  all new 2013   polo shirt or a FofTFC  hat ready  for the week end – oh yes you  can talk warbirds as well – we  quite like that sort of  thing – but please  no questions   when will the  beaufighter fly!
Next, the FofTFC marquee – all ready for the week end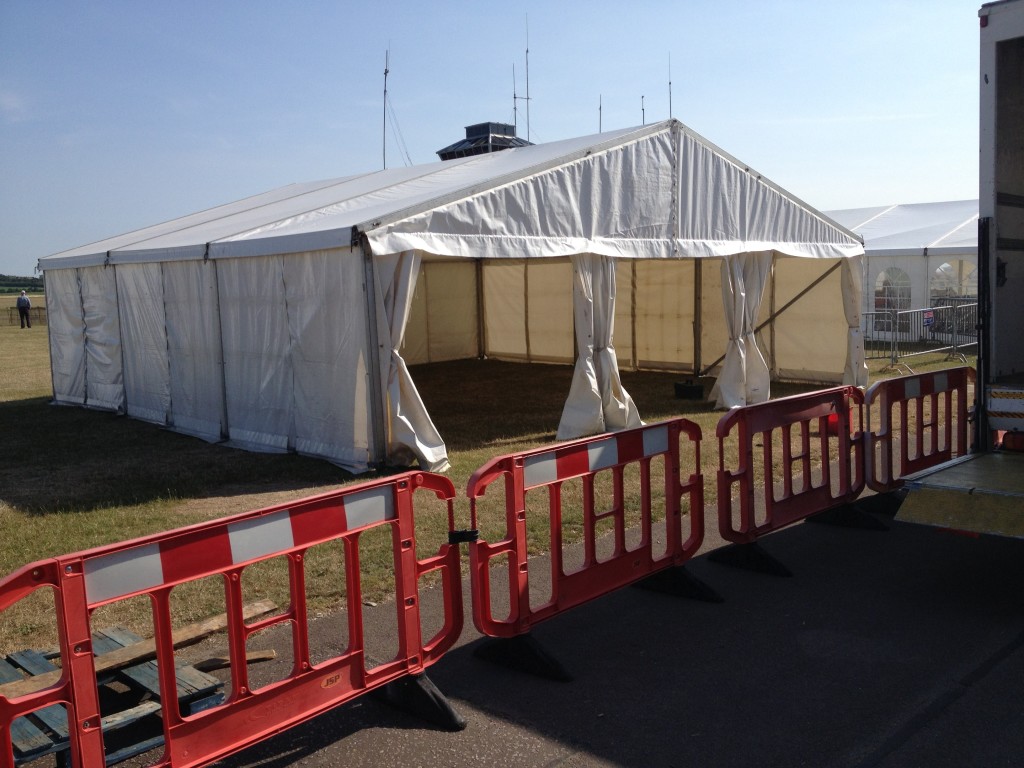 and if  you were there tonight at about  21:20 looking out at this  view your  evening would  be  disturbed  by the  sound of the  Horsemen returning – that is an exclusive you won't  find on other  sites 🙂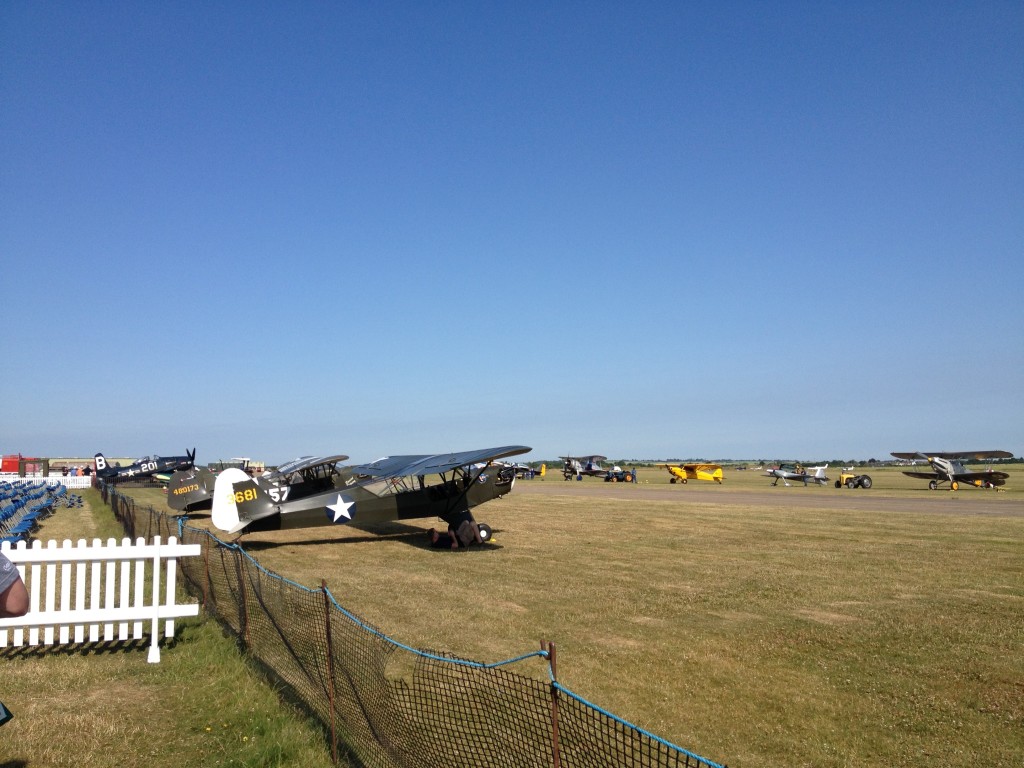 Be  back with  more from Duxford  tomorrow