Our chief engineer has  found a gap in his schedule to  update everyone on where we  are  with aeroplanes.
"With the 'Tea' things washed up (giving away my northern roots here) it was time for a strong coffee and think about a hangar update……!
This weekend has seen us busy completing the shakedown flights and test flying of the Curtiss P-40C which has gone remarkably well with nothing but a couple of minor snags (or squarks for our US cousins) to deal with.
As I write this update our surveyor has emailed to say the (CAA) Design team are happy with the submitted flight test report and he is calling by tomorrow (Tuesday) to issue the full Permit to Fly.
We also got the opportunity between rain showers to complete the grounds runs on the Nimrod which has now been refitted with its long tail pipes as it was originally configured. These new pipes were hand-crafted for us by Chris Baglin at Merlin Engineers and are a beautiful piece of fabrication being hand rolled and welded from sheet stainless steel. We opted to fabricate from stainless steel as the original pipes were made from mild steel and rotted out all too quickly as Nick (Grey) will attest having nearly set fire to the aeroplane when one of the pipes had corroded out under its mounting clamp. (video in last  diary report)
P-51 Miss Velma has completed her annual inspection and was flown on check flight last week to verify some adjustments we have made to the engine valve timing and maximum take-off boost.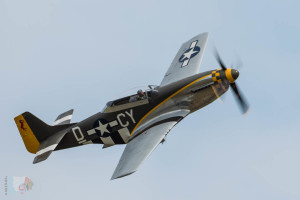 Corsair FG-1D is the last fleet aeroplane to undergo its annual inspection and with that now complete will undergo a short check flight this week at the hands of a certain travelling kiwi warbird pilot, Keith Skilling, to ensure all systems are operational and function as required.
Flying Legends is just around the corner (had anyone noticed) and this week will see more aerial activity as TFC and Guest pilots alike get familiar with their chosen mounts; Watch out for the first flight in the UK of the Curtiss P-36. We are indebted to our group of volunteers who are hard at work helping prepare the aeroplanes for the weekend, there's still a handful of aeroplanes to 'spruce up' before the weekend; the days are likely to be long, but spirits are high and we look forward to welcoming friends new and old to Flying Legends 2015.