It is with great delight that we are able to confirm that we have been successful in gaining participation of the
Planes of Fame Boeing P-26 Peashooter.
This unique aircraft is crossing the Atlantic and Flying Legends will be the only opportunity to see this historic aircraft in the UK.
The aircraft will be located on the Flight Line so you can view at close quarters and will fly a choreographed solo display during the Flying Legends weekend of the 12th&13th July at IWM Duxford.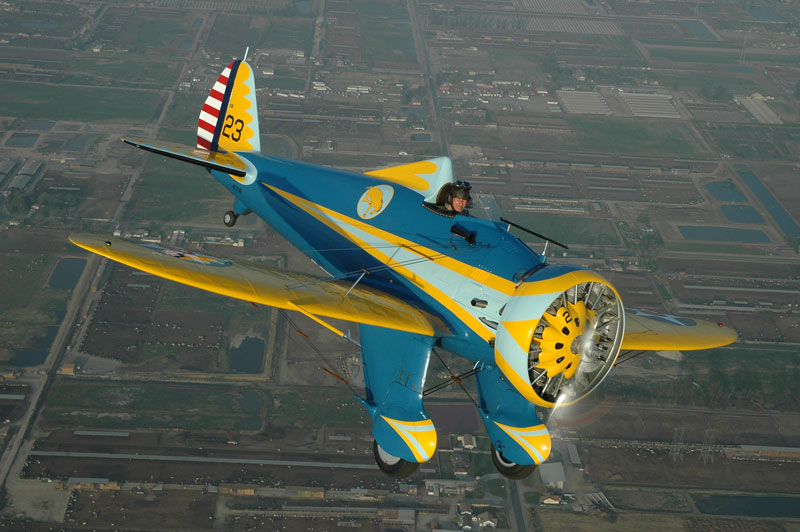 (photo: Michael O'Leary)
The Boeing P-26 Peashooter was the first all metal US Army fighter monoplane. 151 were built from 1932 to 1936 and these aircraft first saw combat flown by the Chinese on August 15th 1937. On this day, eight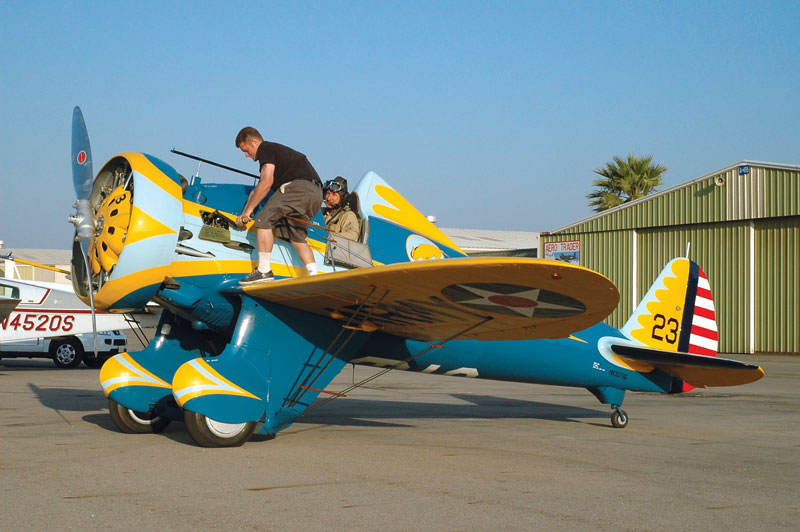 (photo:Michael O'Leary)
P-26 Peashooter's engaged twenty Japanese "Claude" bombers and scored two victories without loss.
This aircraft, the only airworthy example in the world, was acquired by Ed Maloney in 1955 and is based at The Planes of Fame Air Museum in Chino, California.
Book your tickets now to ensure you do not miss this unique opportunity.