Harry was  sent to record  TFC at LaFerte this year.   His report is  short on the written word due to   a  strange encounter with   French hospitality, this is what  he remembers:
TFC's deployment to La Ferte Alais this year consisted of the MkVB Spitfire and the Hawk 75, arriving in the safe hands of Nick Grey and Patrice Marchasson respectively, with the Spitfire following the Hawk by a couple of days.
Fridays practice had to be scrubbed thanks to being caught out by heavy rain shower (with a bit of hail thrown in for good measure – they  could have  stayedin England  if they wanted that  sort of weather!) this all rolled in whilst waiting for an impressive practice by the Aeronavale Rafales to finish.
After a few minutes hoping for it to pass (with Nick and Patrice strapped in, and everyone else sheltering under the wings) the decision was made to get the aircraft back into the hangar ASAP, which is easier said than done when there is no tow bar for the Spitfire  (Roy, take note)! I think we must have nearly set a record for the fastest a Spitfire has ever been pushed away, with no less than 17 people pushing, and Nick Grey leading the way!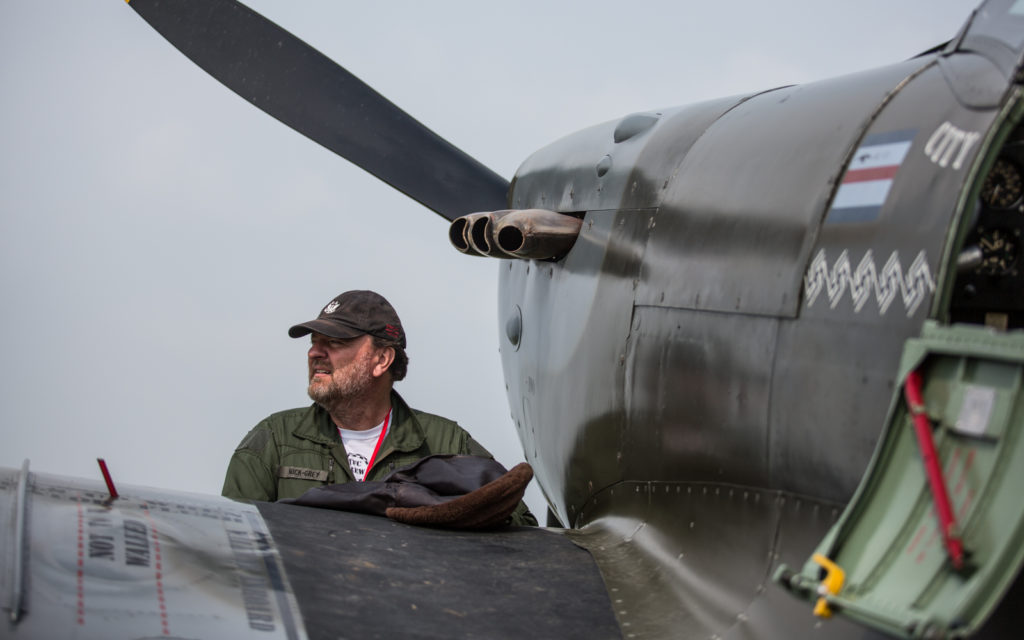 Nick getting ready for his practice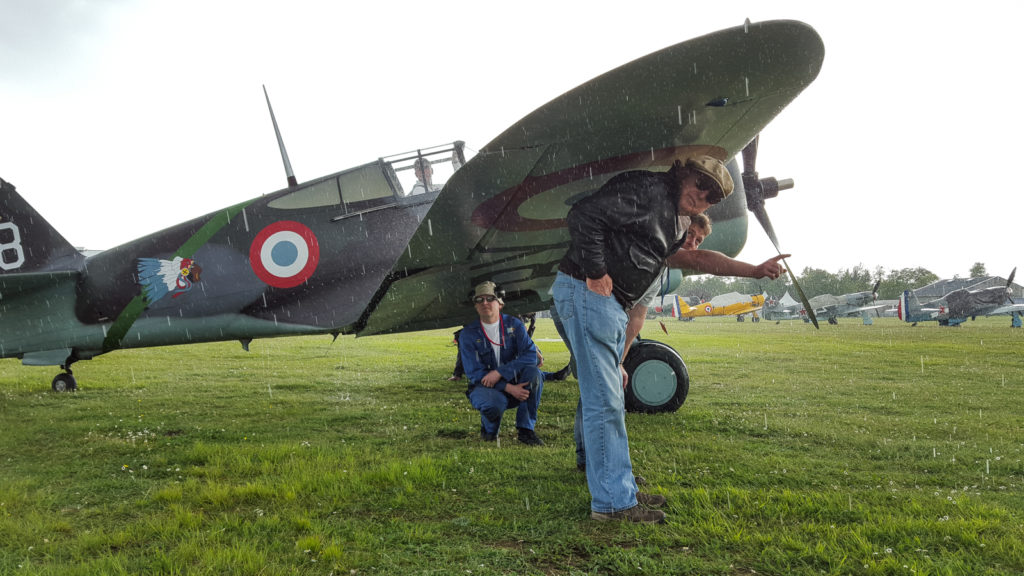 Taking Shelter under the Hawk 75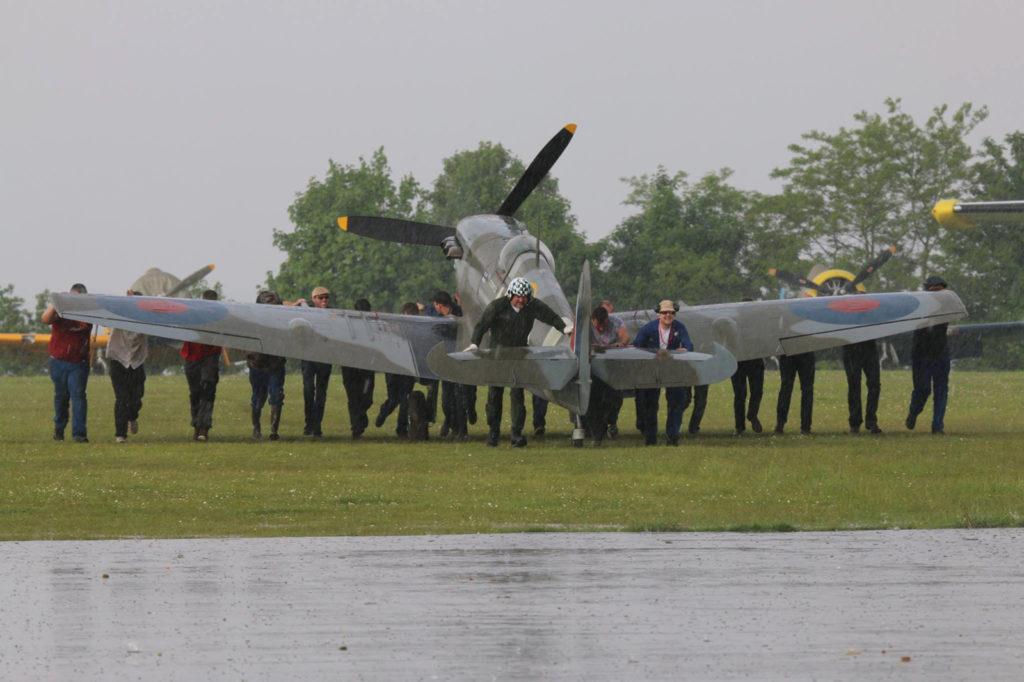 Pushing the Spitfire in (thanks toNigel Hitchman)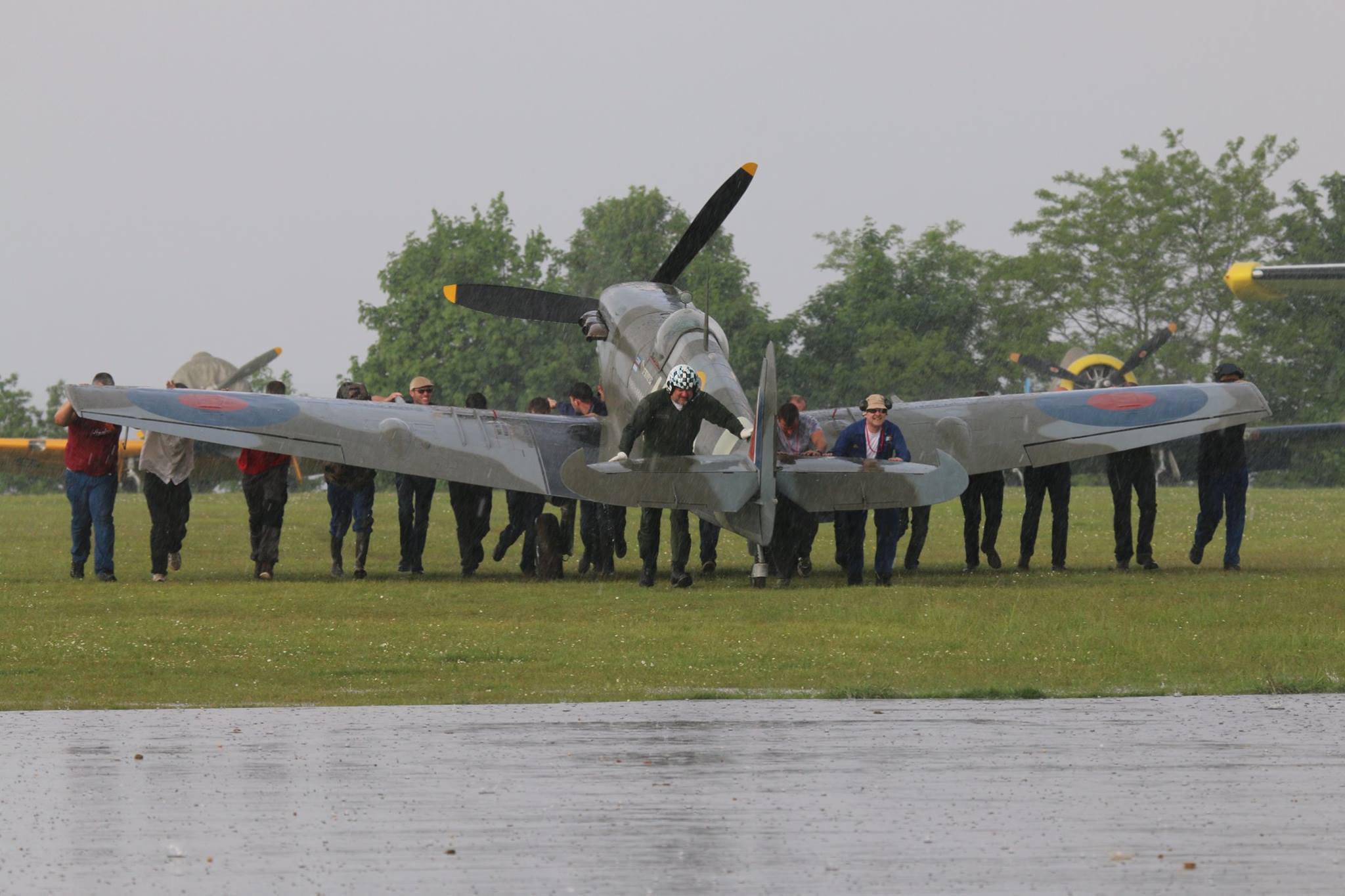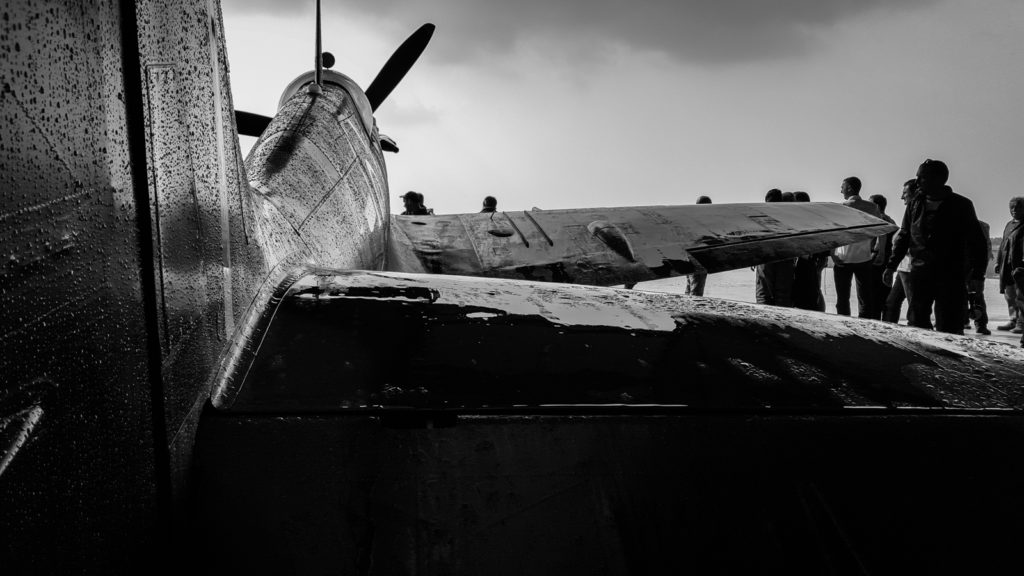 The Spitfire safely returned to the hangar
On both the show days Nick Grey displayed the Spitfire alongside George Perez in the French Mustang, and Patrice flew a spirited display in the Hawk.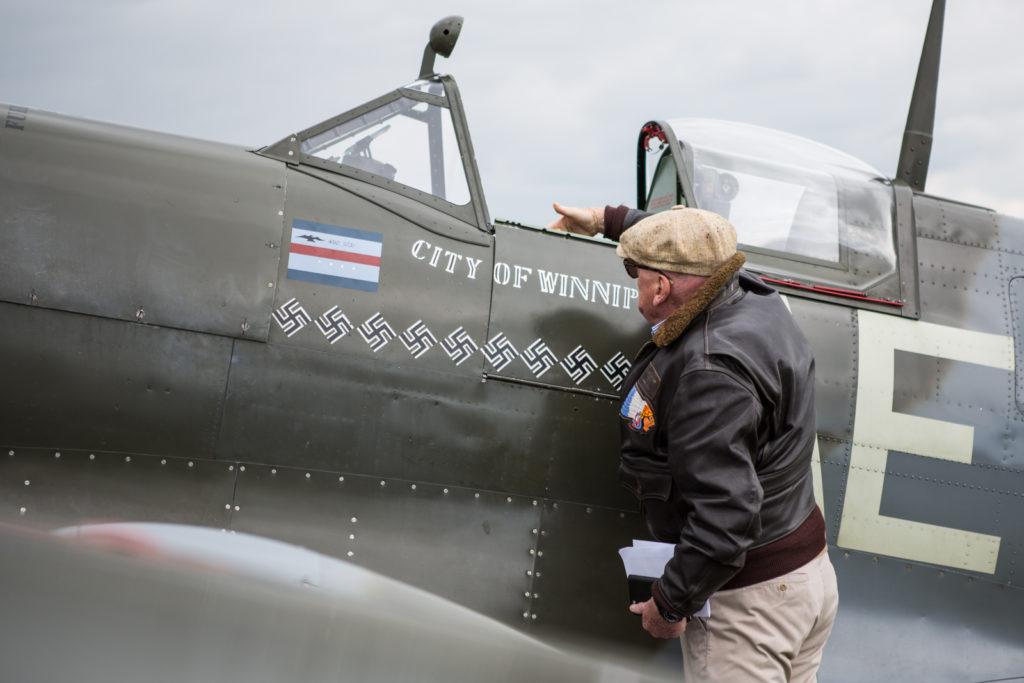 Stephen just   checking all is OK, like  Fathers do!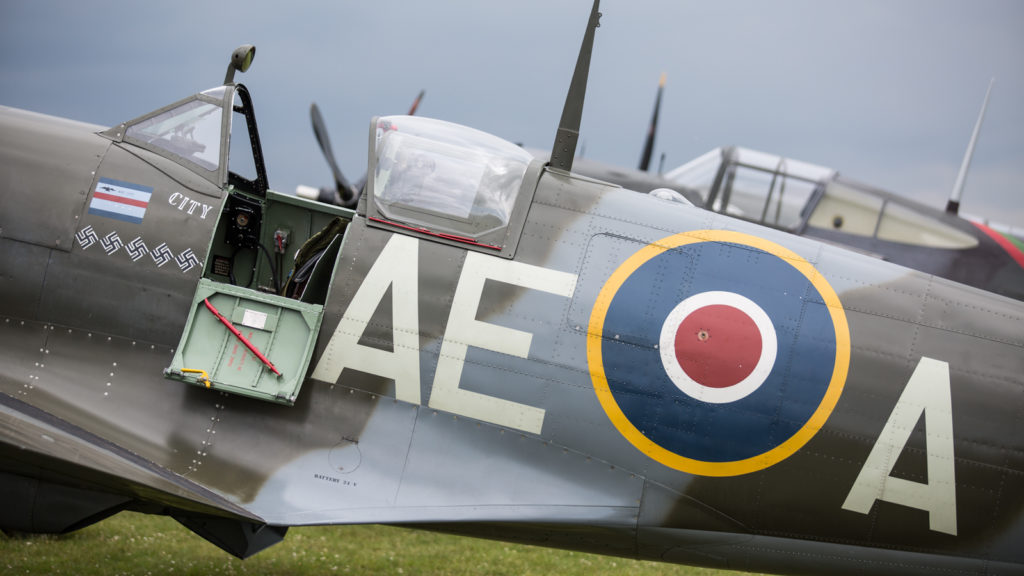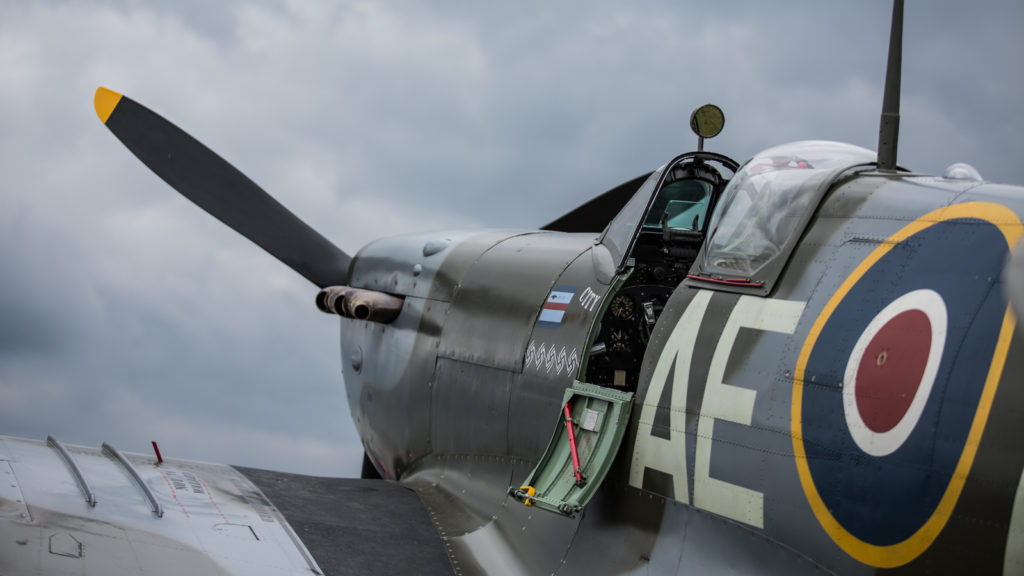 The  arty   pics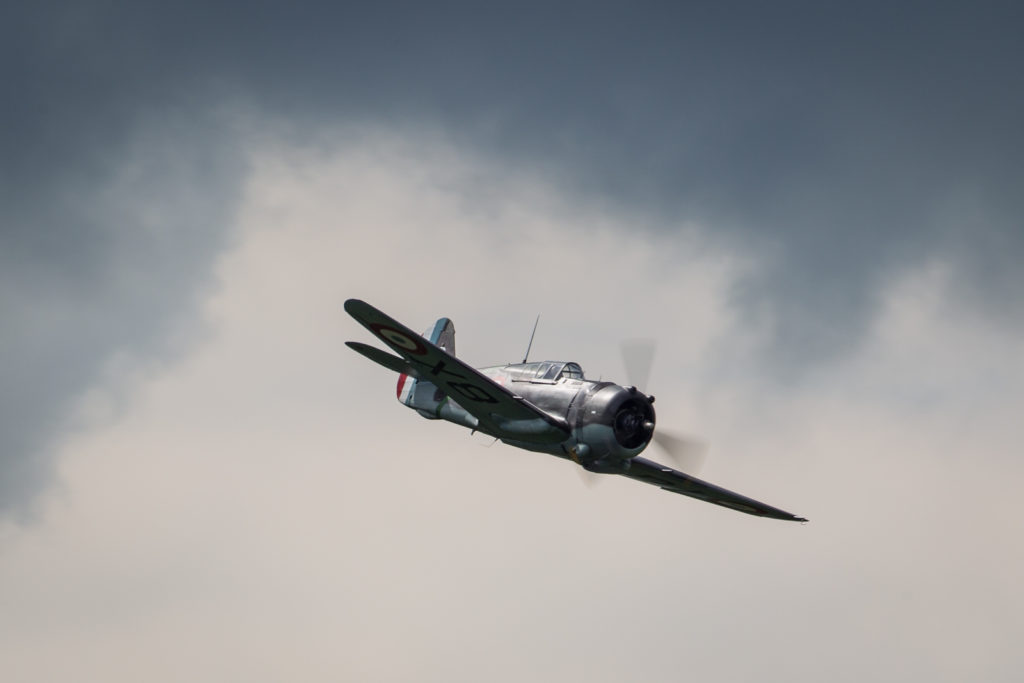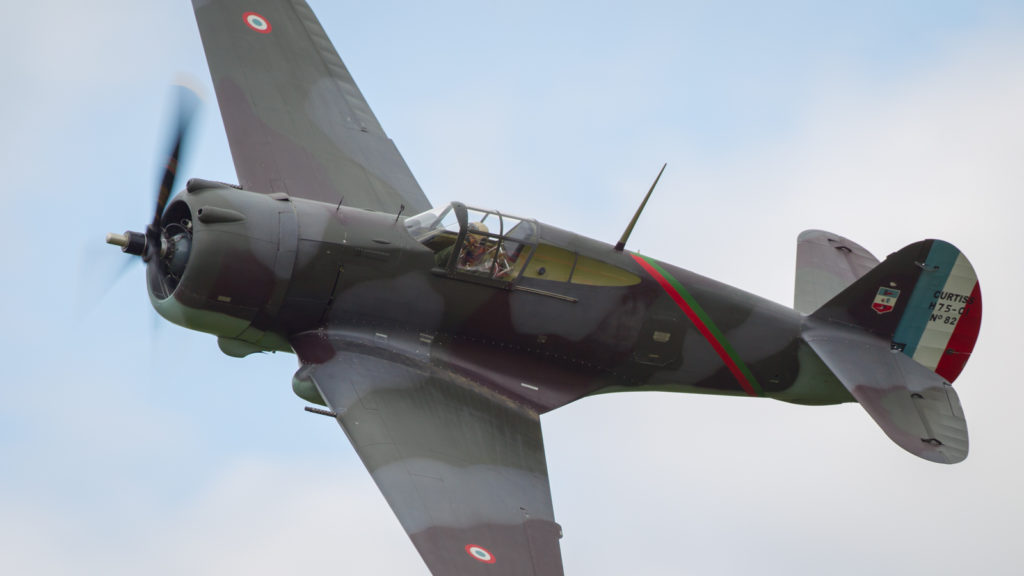 Patrice in the Hawk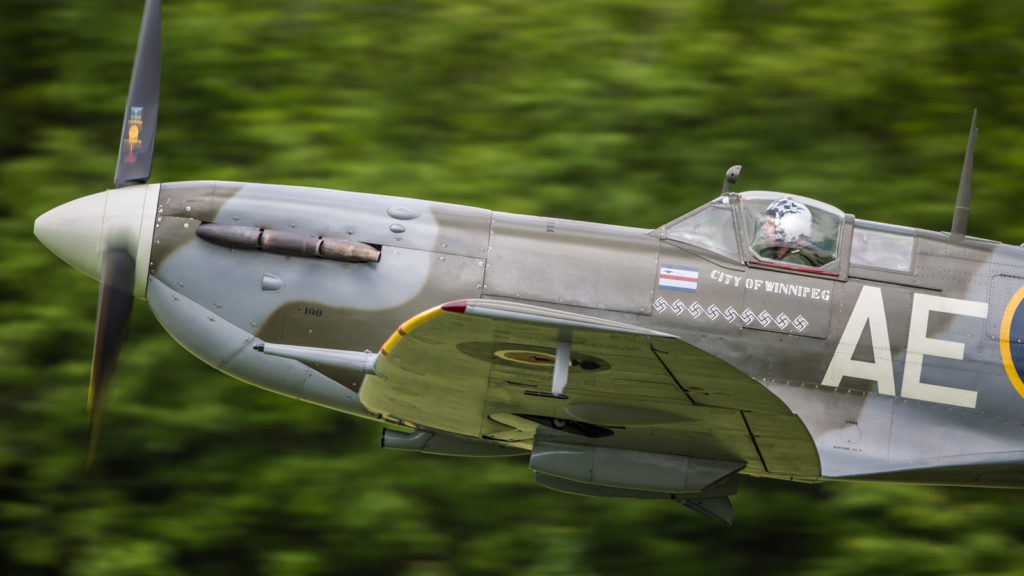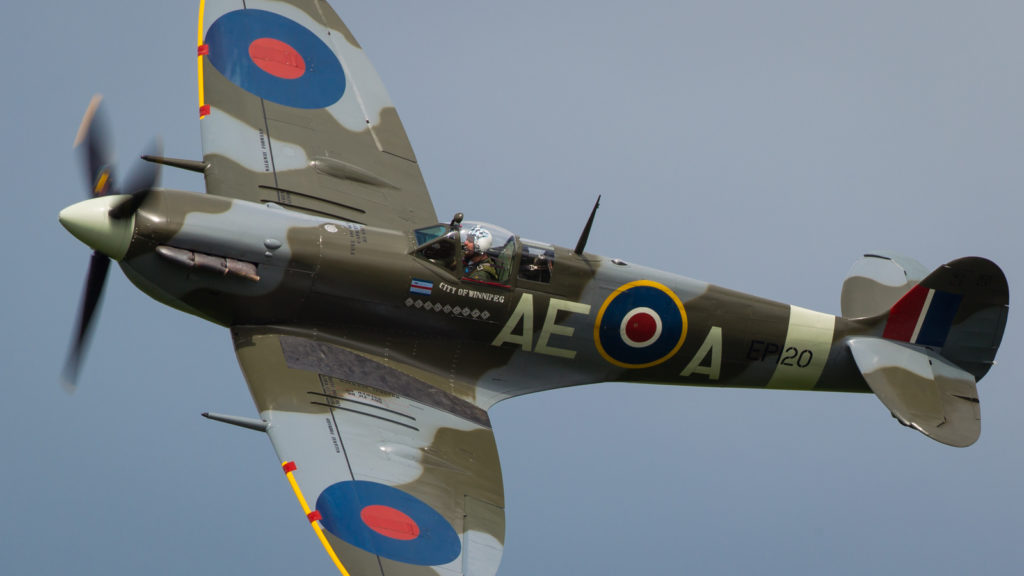 Nick in EP120